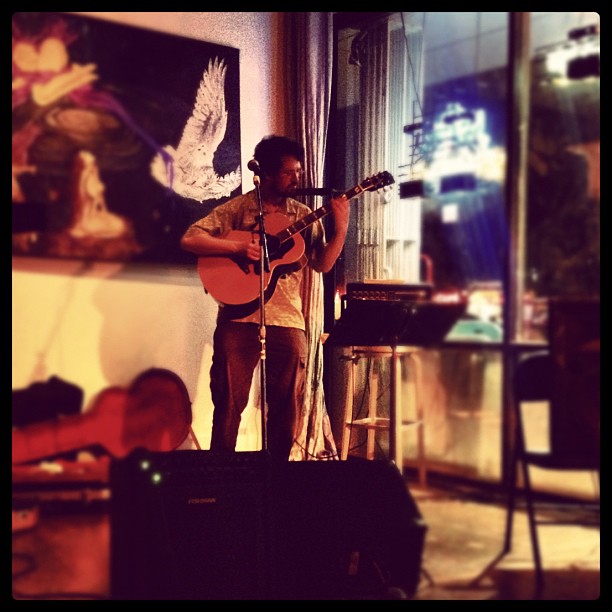 Jerm Boor is a solo acoustic musician who plays guitar, mandolin, his baritone voice, and sometimes a few other things. He plays original material, supplemented only rarely by songs borrowed from his obscure friends (non-ascap, non-bmi, etc.).
He will play just about anywhere for just about anything, provided he can put out a tip jar and sell discs.
To book Jerm Boor, contact him here.
A Boor set comprises about 70% lyrical material and 30% instrumental music. His instrumental music is not-quite-squarely within the American Primitive fingerstyle tradition (John Fahey, Leo Kottke, Jack Rose, Glenn Jones). The lyrical material is mostly serious and of high poetic quality. We here omit the nauseating string of hackneyed modifiers that is usually employed to convince you that someone's songwriting is out of the ordinary. Just listen to the songs.
There are also some humorous songs of the nerdly genus. The demos follow without further explanation.
Instrumental Music:
Woodgate Gothic:


Track Twenty-Eight Recrudescent


Summersville Dam:

Lyrical Music:
In Summer the Berries


Anna Kolouthia


Happy Ever After on the Moon


Concerning Your Gentleman's Shoes

Humorous Music:
The Mostly German Philosophers Love Song


Euclid's Song


The Record of the Ten Foot Square Hut

To book Jerm Boor, contact him here.
Thank you for your consideration.